The World's only Subscription Box for Rugby Players.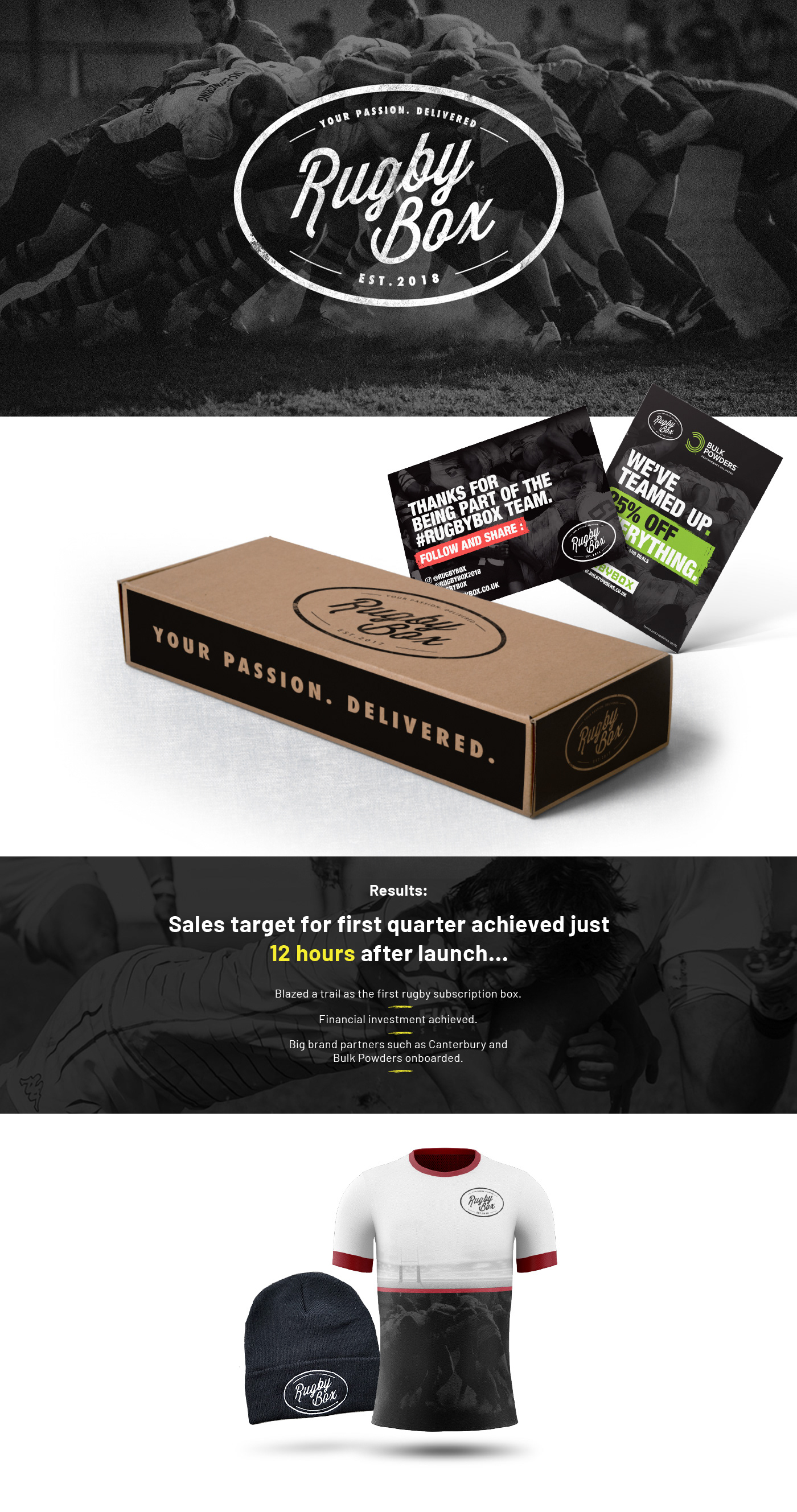 "I am so happy with what Rugby Box has become. The brand is classic, but modern. It's everything I imagined and more. 
I have worked with Sarah for many years now on a number of different projects including Rugby Box where she is responsible for the entire brand look and feel. She took our brief and came back with something better than I could ever have imagined.

I would strongly recommend Sarah. A pleasure to deal with and someone I will be working with for years to come."
- Scott Warner, Rugby Box founder